Main content starts here, tab to start navigating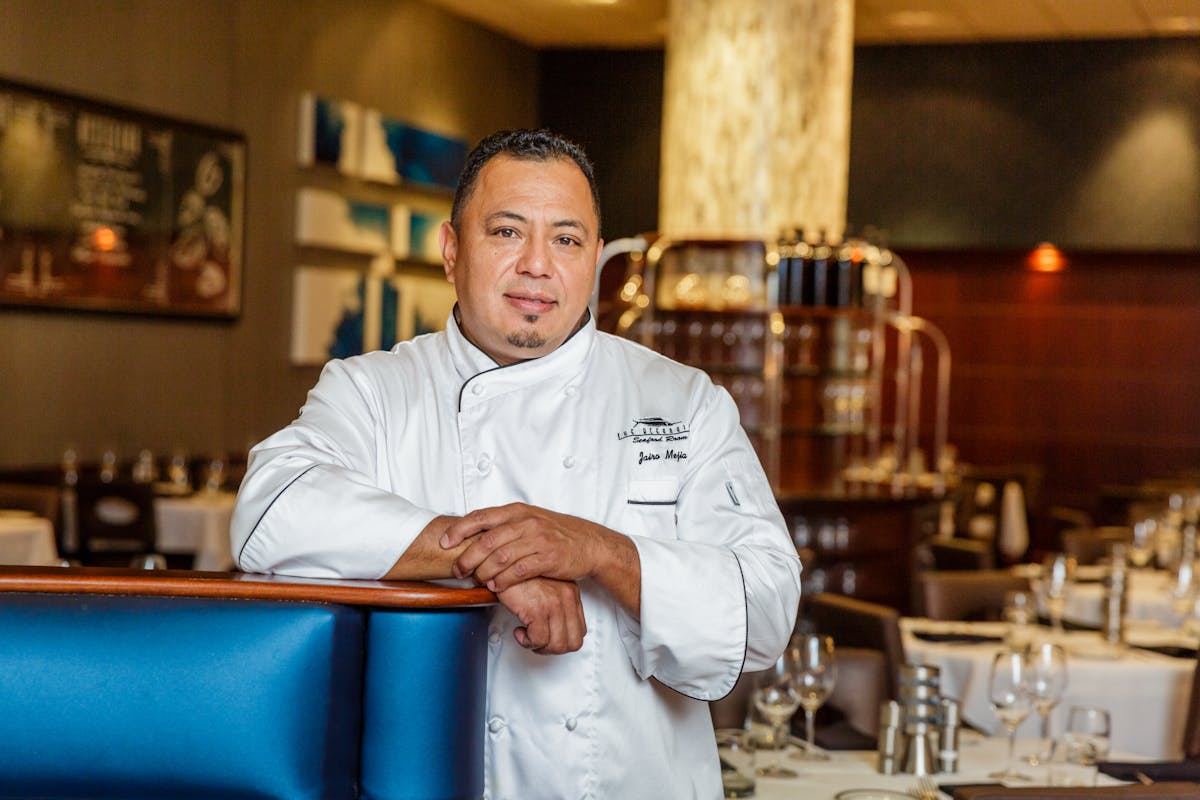 Jairo Mejia
Orlando - Executive Chef
Executive Chef Jairo Mejia grew up in El Salvador helping his mother sell fresh produce and homemade treats in the streets of San Miguel until he moved to the United States to pursue a career in hospitality.
In 1996 Jairo arrived in Washington, DC and took on various restaurant roles at the legendary Blackie's House of Beef, before moving on to the Georgetown Seafood Grill to gather more experience in cooking fresh seafood under chef Michael Martohue, who took Jairo under his wing and gave him his first kitchen management opportunity.
In 1998 Jairo moved on to manage a popular, fast-paced fresh food carry-out spot, Kelly's Cajun Grill where Jairo was given more management and financial responsibilities.
In 2001 Jairo manned the stoves at the flagship Oceanaire in Washington, DC, whereas a member of the new store opening team, helped spur Oceanaire's growth in opening 5 additional locations across the country, before being promoted to Sous Chef under the direction of Chef Rob Klink. 2007 saw chef Mejia relocating him and his family to sunny Orlando in 2007 to train, open and cook at the new Oceanaire as Executive Sous Chef, before ultimately being promoted to Executive Chef in the fall of 2010.
Jairo's food styling leans to creative usage of fresh local seafood and Florida's abundant produce while staying true to his Latin rooted cooking.