Main content starts here, tab to start navigating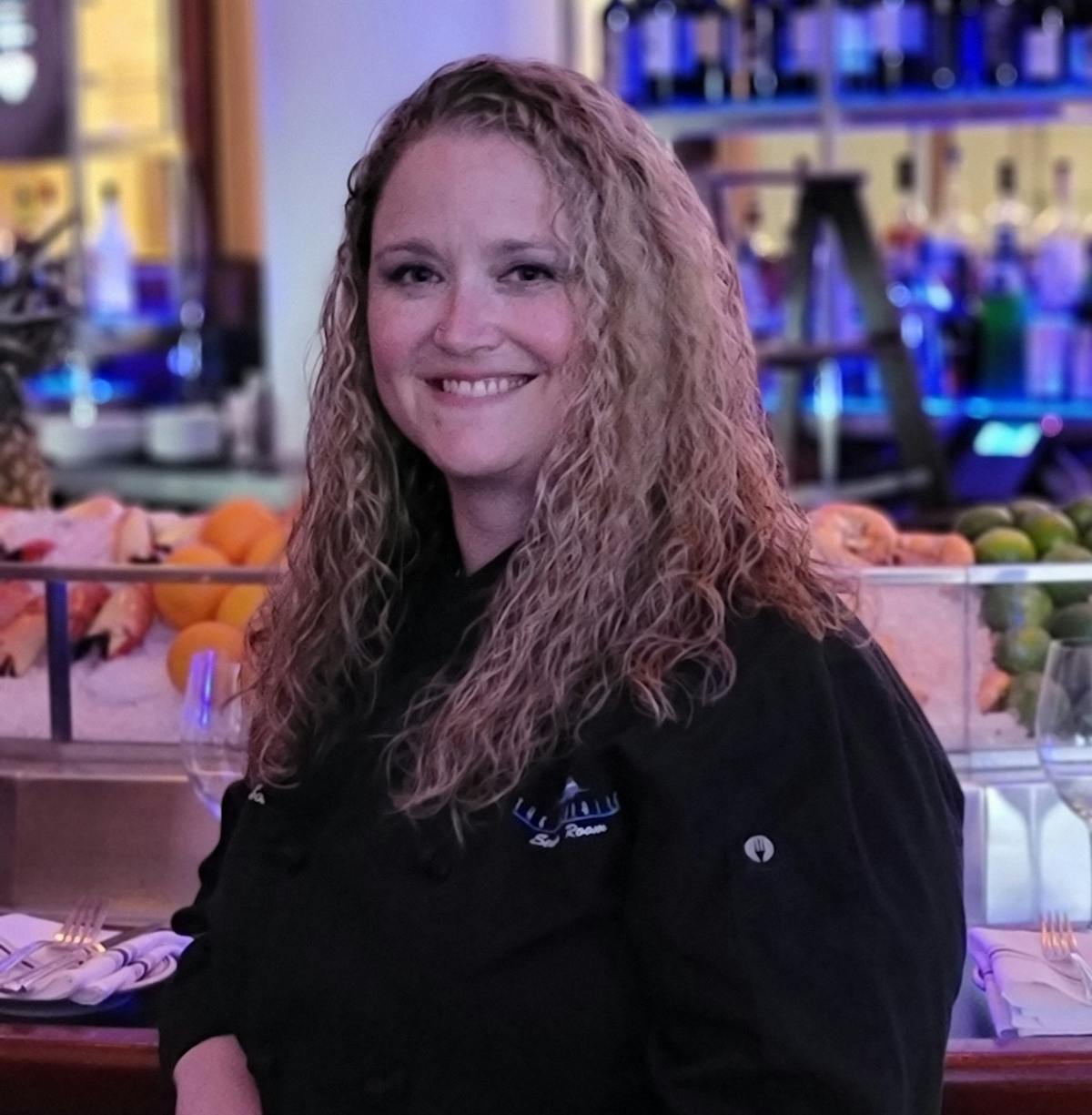 Marcy Breckenridge
Indianapolis - Executive Chef
Chef Marcy Breckenridge is an Indianapolis native, graduating from Lawrence North High School and continuing onto Indiana University, Purdue University, and finally Ivy Tech Community College where she studied Culinary Arts. Chef Marcy started her hospitality career in the front of the house as a server in 1999. Chef Marcy then transitioned to bartending and eventually front of the house management. Chef Marcy's passion for food comes from watching Iron Chef and spending time with her parents in the kitchen.
In 2004 with a lot of encouragement from her father, Chef Marcy began exploring culinary school options and started her journey in 2005 with Ivy Tech Hospitality program and working as a line cook at The Meridian Restaurant. As Marcy's career progressed, she gained experience in various restaurants and eventually ended up in Greenfield, Indiana in April of 2016. Marcy opened Griggsby's Station as Sous Chef, and within a few months, she moved into the Executive Chef position. In 2017 Chef Marcy left Griggsby's Station to join the team at The Oceanaire Seafood Room Indianapolis as a Sous Chef. Chef Marcy's focus has always been to use local, seasonal, and sustainable ingredients when creating her dishes. Chef Marcy draws her creativity from Asian, Latin and Mediterranean cuisines. In 2018 Chef Marcy became the Executive Sous Chef at The Oceanaire Seafood Room continuing her need for knowledge and growth. Chef Marcy's passion and leadership led her to the Executive Chef position at The Oceanaire Seafood Room in November 2022.
Chef Marcy lives with her husband and two dogs in Historic Irvington, Indiana. They enjoy spending time with family and friends, traveling and getting back to nature, exploring new trails, waterfalls, mountains, states and countries.