Main content starts here, tab to start navigating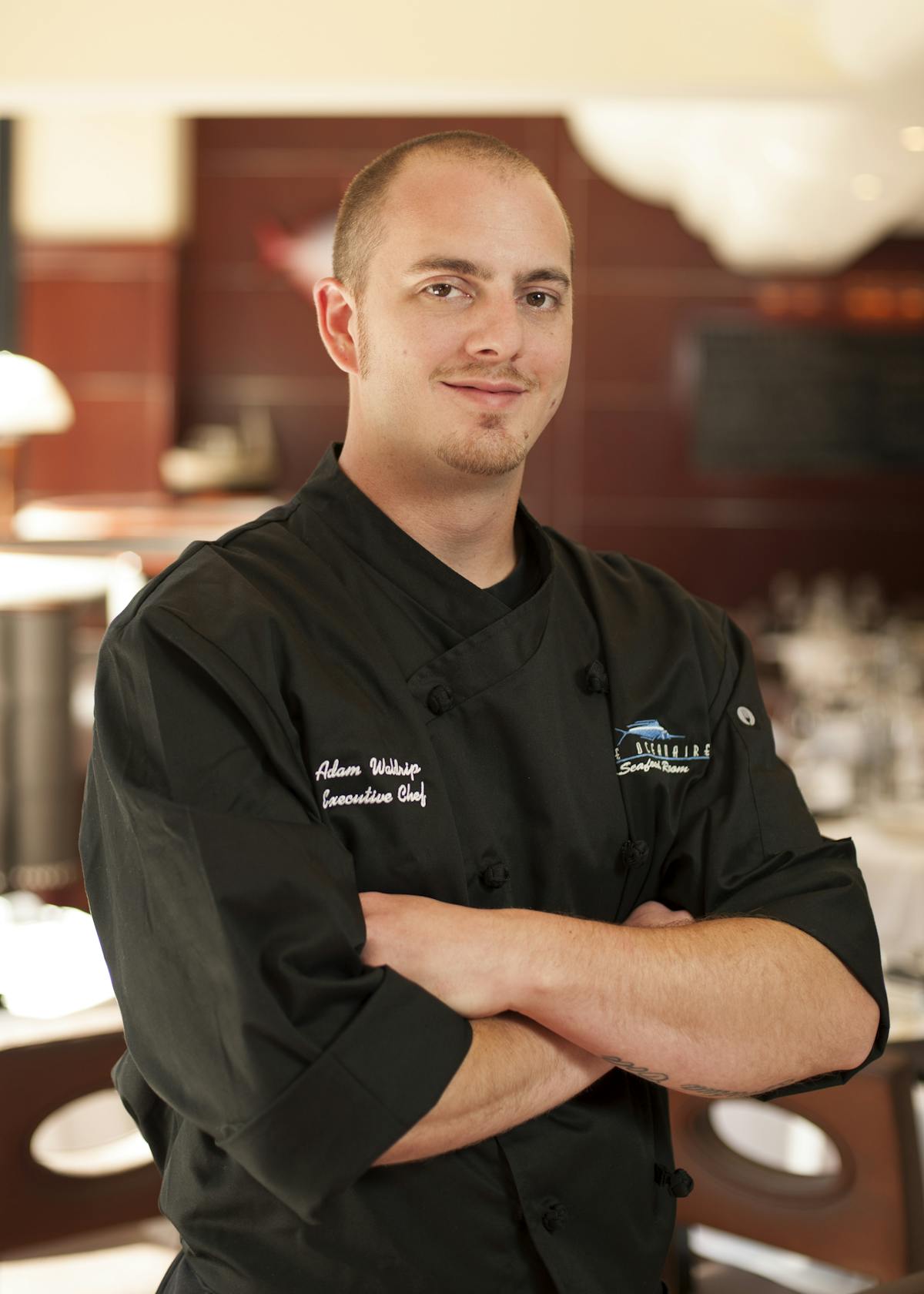 Adam Waldrip
Indianapolis - Executive Chef
Like many successful executive chefs, Adam Waldrip first developed his passion for cooking at an early age while living in his family home in Carmel, Indiana. His young passions eventually led him to the start of his budding culinary career working alongside Dieter Puska, a well-known Carmel chef and owner of the Glass Chimney–an American Continental restaurant with strong French and Austrian influences. After Puska's retirement in 2011, Adam went on to experience different cuisines and enhanced his skills.
In 2014, Adam joined the Oceanaire Seafood Room as a Sous Chef. In 2016 he took over as Executive Chef. As Executive Chef he is committed to delivering the highest quality of food and working within the community for quality and local ingredients. With his creativity and attention to detail he is personally dedicated in seeing that every dining experience is enjoyable.
In his free time, Adam can be found sharing his love of cooking with his wife and three beautiful kids.