Main content starts here, tab to start navigating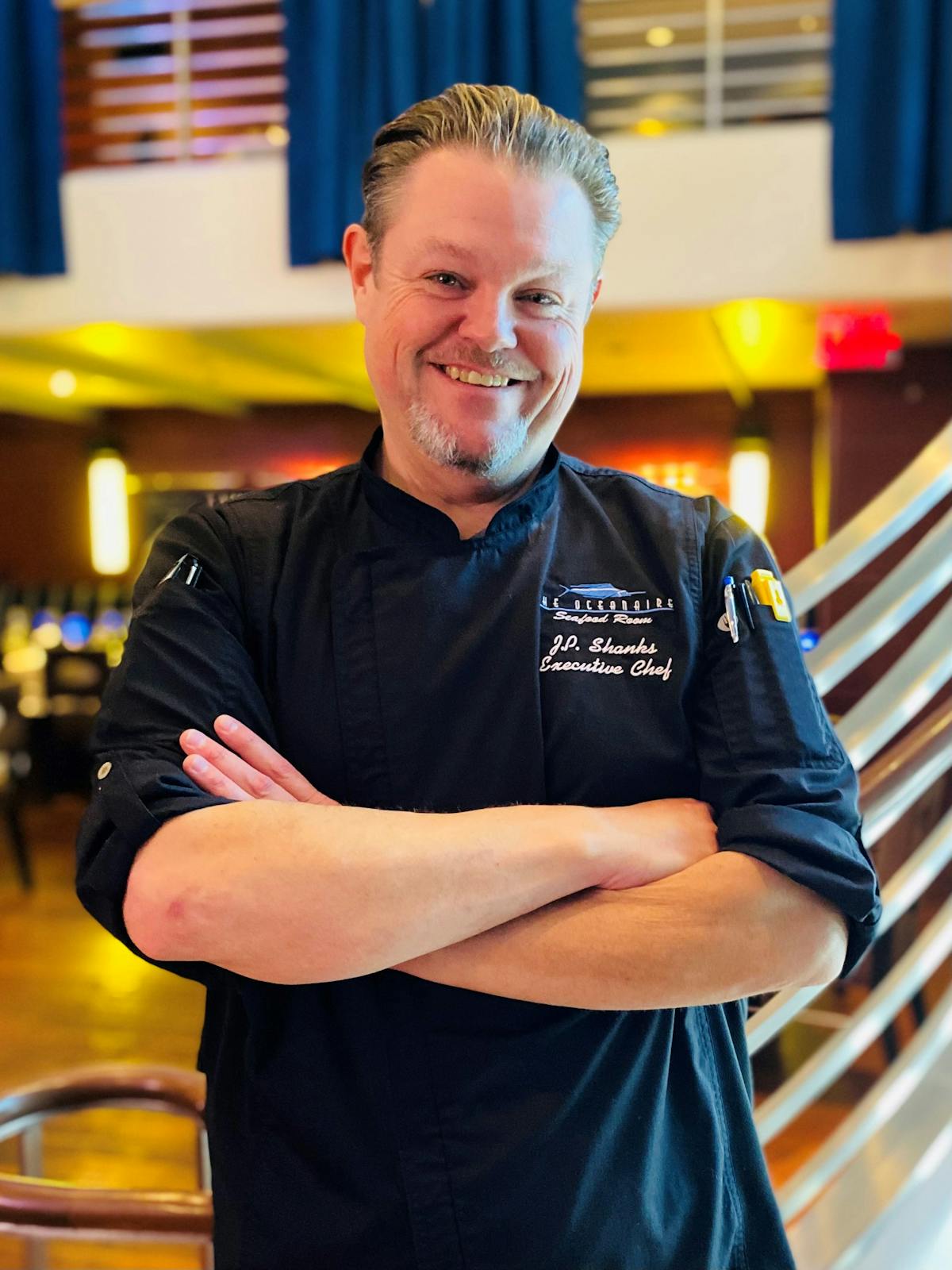 JP Shanks
Dallas - Executive Chef
It was a long and winding road that brought Executive Chef JP Shanks to The Oceanaire Seafood Room in Dallas, TX. He grew up in the small town of Big Spring, TX. Not a mecca for a culinary enthusiast, but a place where good food was prepared by hard working people. He learned how to cook at the feet of his mother, grandmothers, and grandfather. Growing up he never really thought about being a cook. He had a love of music and theatre which took him to Texas Tech University where he studied the arts. He also met the love of his life Angela there. After college he moved to New York City and then to Los Angeles to try and "make it." Living in those two cities gave him a love of different cultures and their food.
Upon returning to Texas, he decided to go to Le Cordon Bleu School of Culinary Arts. He just wanted to go and learn the skills of becoming a chef. Little did he know that the bug of making fine food would turn into a passion. As one of the top two students in his graduating class, he was chosen to do his culinary internship in Shanghai, China, at The World Expo working in the prestigious USA Pavilion. This experience opened another world of flavors to him.
After coming back to Dallas, he worked as a line cook at The Foundation Room at The House of Blues. He quickly moved into the role of Sous Chef. Wanting to expand his knowledge base, he was hired in 2013 at The Oceanaire Seafood Room in Dallas as a Sous Chef. After moving to Chamberlain's Fish Market as the Chef de Cuisine in 2019 he has come back home to The Oceanaire. "It is my honor to be the Executive Chef here in Dallas," says Chef JP. He brings in only the freshest ingredients in his international flavors of cuisine. His experiences of living in some of the largest cities in the world have truly shaped his flavor palate.
In his downtime he does charity work with Tannehill Lodge #52 and The Dallas Scottish Rite.