Main content starts here, tab to start navigating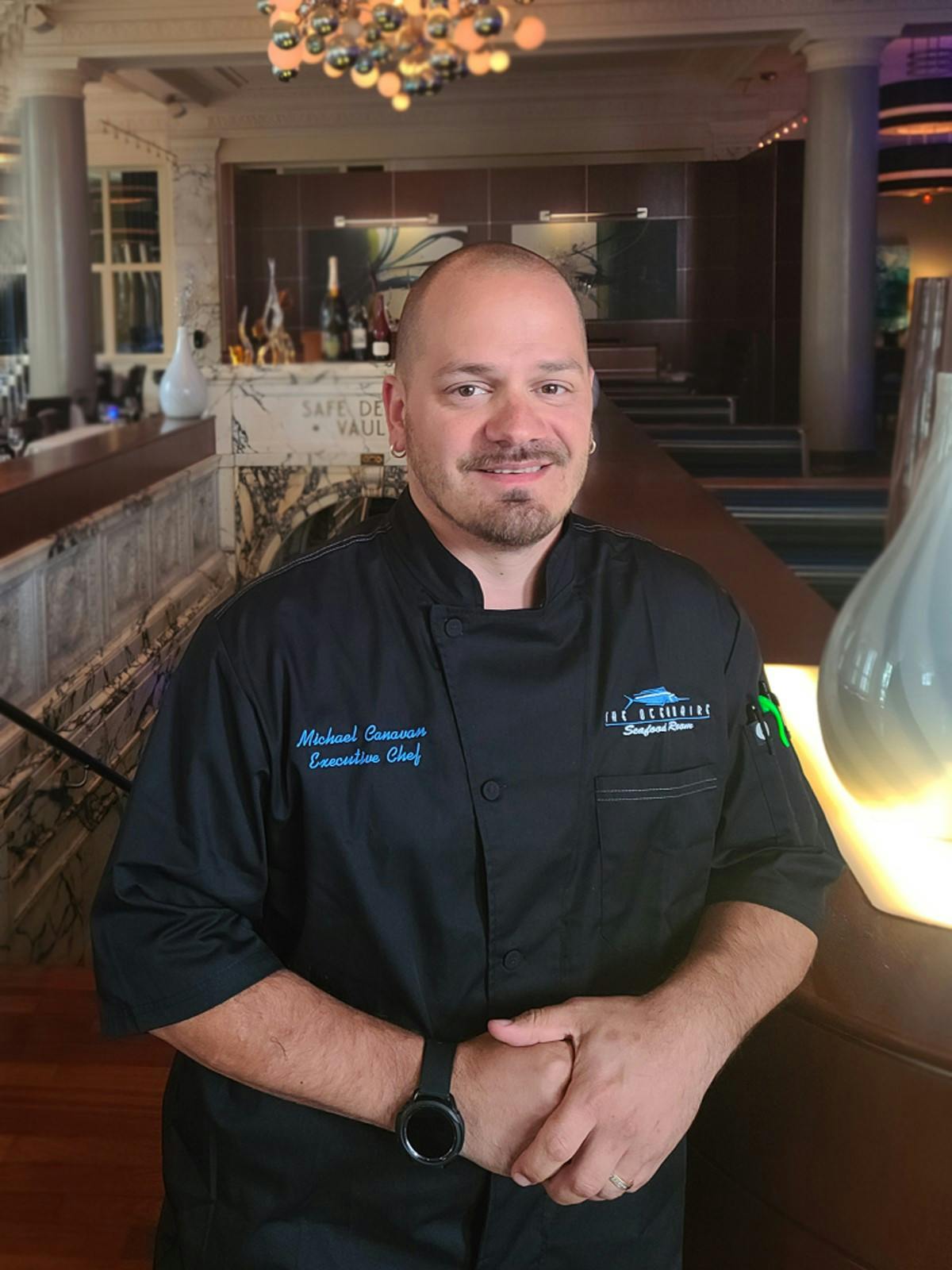 Michael Canavan
Boston - Executive Chef
Chef Michael Canavan grew up in Merrimack, Massachusetts and currently lives in Hudson, New Hampshire. He earned college credits from Foley's School of Fish in New Bedford, MA where he learned about purchasing fish and how to store, break down, and butcher different species of fish.
Chef Michael's career took off when he worked for Marriott International and The Renaissance in South Boston, where he worked under celebrity Chef Michael Schlow. He then came to work for The Oceanaire where he worked his way up from Sous Chef to Executive Chef; he was here for about six years. Chef Michael then went on to win awards as an Executive Chef at The Beauport Hotel in Gloucester in their 1606 Restaurant, which was named as the Best Hotel North of Boston and the Best Seafood Restaurant North of Boston by Northshore Magazine. Chef Michael is now back to where he belongs at The Oceanaire, and we are happy to have him.
Chef Michael's personal goal is to own a beach house in Cape Cod. His family loves the Cape and summertime. His professional goal is to one day become a Regional Chef or a Chef for a multi-unit location. Chef Michael's biggest influences are Anthony Bourdain and Thomas Keller, but no one has done more to help his career than Dan Enos. Chef Michael is ecstatic to be back working under Chef Dan and Chef Wade.