Main content starts here, tab to start navigating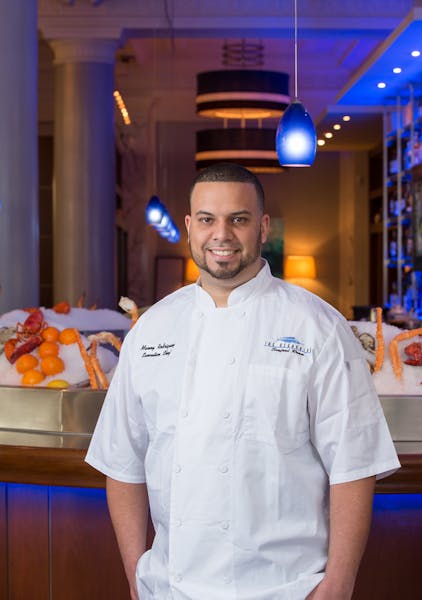 Manny Rodriguez
Boston - Executive Chef
Executive Chef Manny Rodriguez originally joined The Oceanaire Seafood Room in 2013 as a sous chef, where he first began incorporating his new world fusion style into some of his most popular dishes. Chef Manny describes this style as "cooking and pairing food with unexpected ingredients" such as with his charred grilled octopus, served with crispy plantains and a mango coconut chutney.
He always looks for the freshest local fish and in-season produce to represent Boston's renowned seafood cuisine. "I love working with seafood because you can learn something new every day and never get tired of it," he says.
Before joining The Oceanaire family, The Johnson & Wales graduate worked at celebrity Chef Todd English's Kingfish Hall and Wild Olives, and spent some time in south Florida where he gained experience working with tropical foods and a variety of spices from different cultures. Chef Manny returned to his beloved city Boston to incorporate the multicultural influences he learned.
In his downtime, Chef Manny enjoys creating his own beer recipes and brewing at home.